La Boîte à Histoire creates the first history festival on 1848!
Context
170 years ago, in 1848, the world was in havoc! Questions about the social conditions of 'man', about workers' right, about colonisation, about utopias, about slavery and about woman's rights and place in society, erupted in the public debate. In Europe, the various revolutions that ensued were called 'the People's Spring'.
It is an event for the most part still unknown of the general public and yet many of questions asked back then are still relevant to us nowadays.
Activities
Theatrical lectures, a political banquet, a round table, an escape game, the re-enactment of a fictionalised trial against a historical protagonist, a visit of 19th century Paris, a Twitter debate… "1848! Peoples in revolution" invites you to catch a glimpse, question critically or simply discover this pivotal revolutionary period of history.
Our invested partners
We are supported by L'Histoire magazine, Emmanuel Laurentin from France Culture, Catherine Brice, Quentin Deluermoz, Delphine Diaz, Emmanuel Fureix,and Mathilde Larrere, just to name a few.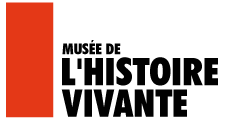 ---
Practical information
21-23 September 2018
La Colonie (128 rue Lafayette)
& La Médiathèque Françoise Sagan (8 Rue Léon Schwartzenberg)
Paris – 10th arrondissement
Follow us on Facebook and Twitter to stay up-to-date and to discover soon the transmedia platform of our festival 1848! Peoples in Revolution.