Our team is composed of about a dozen young public historians with different interest and experiences. Together, they like to think of the place of history and the role of young historians in nowadays society.
Damien Grenèche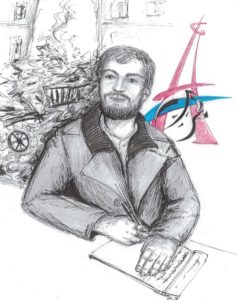 People from Britany are daredevils, and that's how you recognize them! Officer in charge of patrimonial and intangible cultural heritage for the French Army, Damien is also an unrivalled public speaker – a useful skill when it comes to captivating children's attention and to arousing anyone's interest for historical knowledge.
Daphné Budasz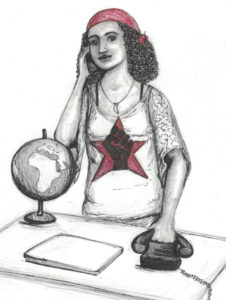 Following in the steps of her fellow countryman Rousseau, Daphné is a true explorer at heart who travels wherever the wind takes her. She is not solitary though. Always surrounded by a team of fellow enthusiasts, she is able to transform her wildest dreams into reality. Determined and engaged, she knows what she wants and makes that quite clear. This fabulous organiser is in particular keen on gender studies and colonial constructions of sexualities. At the moment, she has spread her wings in Brussels, where she works at the House of European History.
Fleuric Dupau-Delmas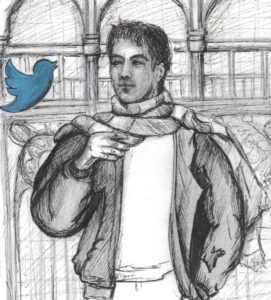 At first, he might seem rather snobbish. But beware first impressions! Just like an onion, Fleuric has to be peeled off gradually to lay bare a modernist who conveys a dashing sensitivity that can shine on every stage. Thanks to his past work experience at the Musée d'archéolie nationale, he is an expert on Gaul's topology.
Guillaume Parisis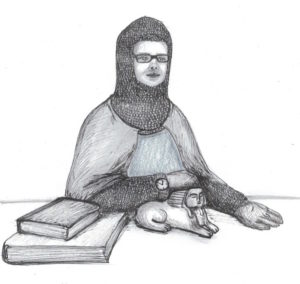 A hard-core gamer, Guillaume sees life through prism of the life-threatening adventures of his favourite video game heroes. Behind his shyness, he hides an infusing love for medieval history. His punctuality is such that one could believe he catapults himself everywhere.
Iris Pupella-Nogues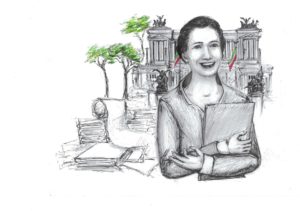 Iris leads each project she undertakes with flying colours. Her curiosity and her capacity to convince people are as surprising as they are phenomenal. Efficient, her dynamism is only equal by her good mood. Her favourite history period is Italian fascism – God knows why? As a day job, she works as a documentalist on TFI TV news.
Krystell Ripoll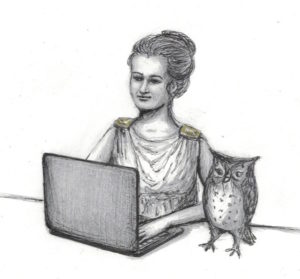 Beware her shyness! It hides a hard-core gamer and a community manager with loads of imagination. Lover of Ancient History, of literature and of new technology, she uses her creative energy to promote La Boîte à Histoire on online social networks.
Natasha Buryka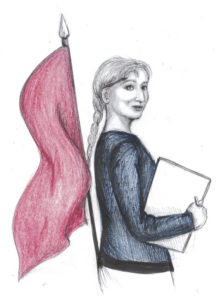 Like a cat, Natasha has had several lives, multiple identities and an incredible amount of unbelievable experiences. She is fan of Russian humour and references to French presidents. A true artist, if you give her a pen, she will sketch you anything.
Romain Duplan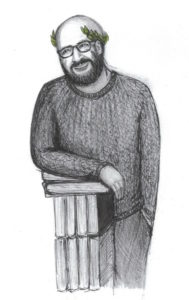 Well known for his play on words, Roman is native of Nime, in the south of France. Lover of Ancient History, he is at times a citizen of Athens, a mercenary of Xerxes or a Roman legionary. In Paris, he starts his research at La Sorbonne university, before starting to open his historical horizons. Jack of all trades, he works at the National museum on the history of immigration in Paris.
Yasmine Achouche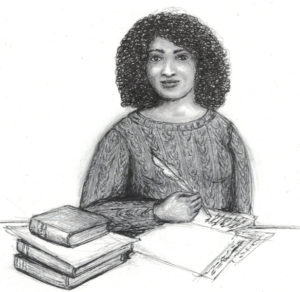 Between discretion and efficiency, Yasmine, who worked on literary heritage and the history of libraries, is the voice of La Boîte à Histoire. Her creativity comes from Rimbaud and Roman Gary, whom she loves to read in her studio listening to Jim Morrison.